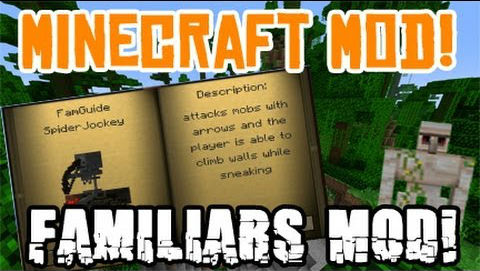 Players won't be bored of always being lonely in SSP cause the Familiars Mod 1.11.2/1.10.2 has something familiar with them. Being a type of conservator or a partner, A Familiar always follows the participant. It is not easy to bring them up like a dog and we can't find it in the wild. We can equip them like protective cover, Dungeon Defenders has been inspiring to me. Not only flying behind someone, these creatures attack by mobs, heal the players and have others many skills (both passive and active) as well. Because initially, some of them are unavailable, you sometimes have to open them before you do anything by buying with XP or unlock achievements. Being an API too (tut comes soon), this mod allow any player to make an entire MLP Familiar Pack or Pokemon or something.
Screenshots: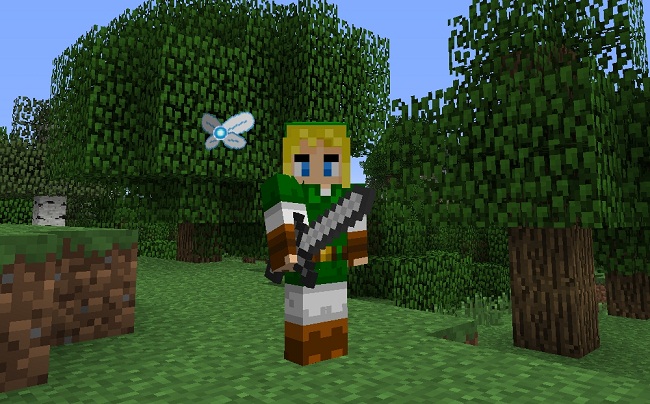 Content of Extended FamPack:
Content of DefaultMobs FamPack:
Content of Herobrine FamPack:
Mod Showcase:
Recipes:
To craft it, you'll need a book, gunpowder, spidereye, bones and rotten flesh.
You need the recommended Minecraft Forge
The API alone has no content, you need at least one FamPack!
How to install Familiars Mod:

1. Download and install Minecraft Forge
2. Open minecraft.jar/minecraft_server.jar (e.g. with winrar)
3. Extract forge into minecraft.jar/minecraft_server.jar
4. Do DELETE meta-inf on minecraft.jar / DO NOT DELETE meta-inf on server.jar
5. Start minecraft/server into menu and close
6. Now there is a mods-folder generated after first start
7. Put the downloaded zip-file (the API and your choosen FamPack) into the mods-folder (don't install the mods into minecraft.jar!)
8. On client: start minecraft, go to main menu and then go to "mods", if the mod is listed there, everything should work fine
9. Have fun!
Familiars Mod 1.11.2/1.10.2 Download Links:
Older versions:
For 1.5.2
For 1.6.2
For 1.6.4
For 1.7.2
For 1.7.10
For Minecraft 1.10.2
(Coming soon)
For Minecraft 1.11.2
(Coming soon)
Credits: pitman-87