Have you ever wanted to have an inexpensive yet cool way to protect your base?  Don't you wish there were chain link fences in IC2?  Well now there are! With the DeFence Addon
Screenshot: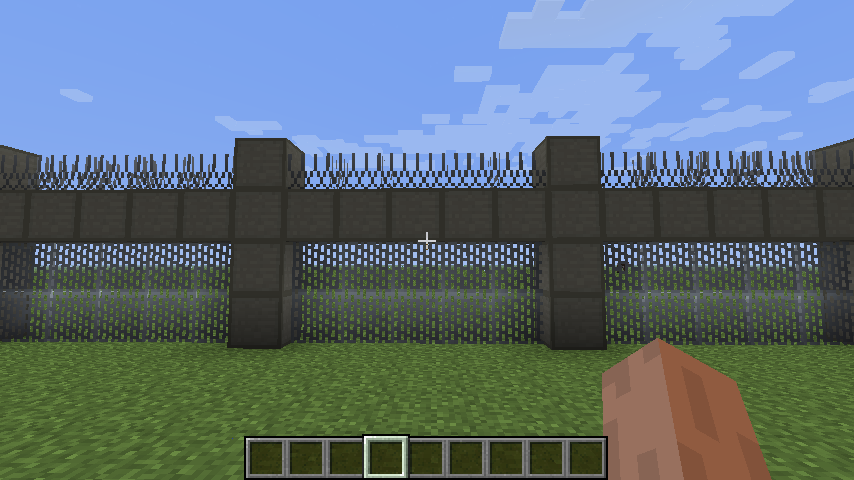 Recipes: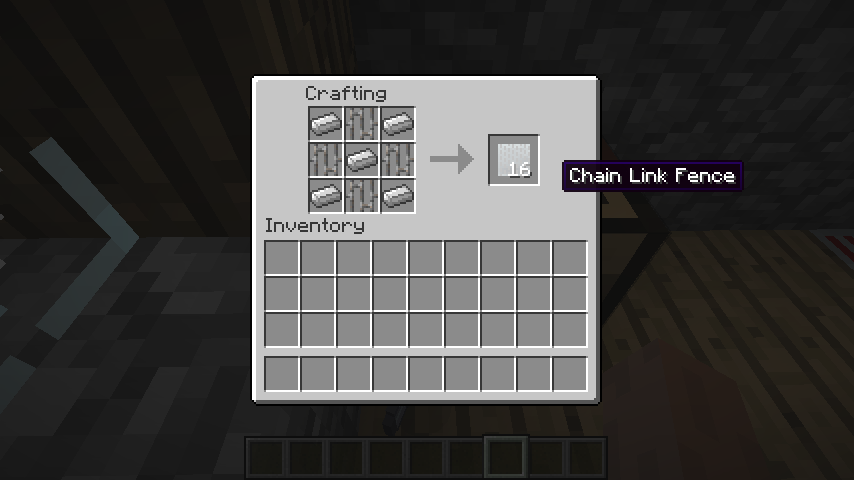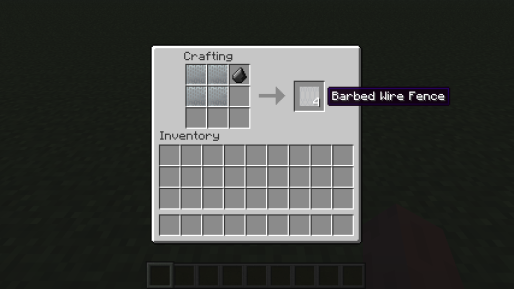 The chain link fence just blocks the enemy, the barbed wire fence also slows them like a web and damages them!!! Hayo!!!
By sending electricuty through a chainlink fence, one can electrify it, making it hit damage up to 1 heart (depending on the eu/tick, up to 128 per tick)
When electrified, a chainlink fence acts like a gold cable, except each block has a energy loss of 1 eu
To remove, use a wirecutter (insulation cutter)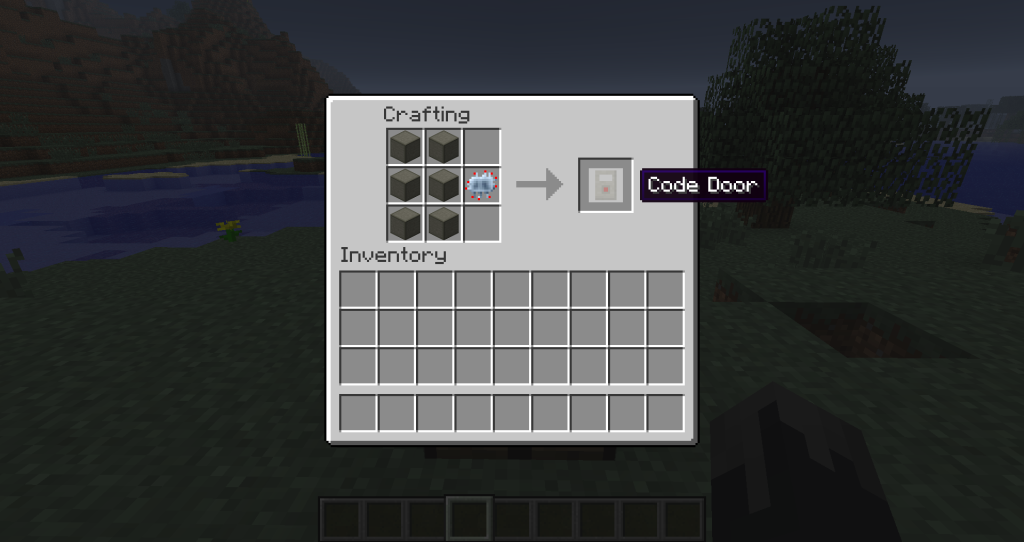 The code door requires a code to open. To set the code you must be the owner (the one who placed it) and then you click the set button once you have typed in the code.
Anyone with the code can open the door. To break the door you must be the owner.
Installation:
Download and install Minecraft Forge
Download and install IndustrialCraft 2
Put Combo DeFence Addon zip file into your /.minecraft/mods folder. Do not unzip it.
Done
Changelogs:
v3.3.2
Fixed wirecutter and barbed wire recipe bugs

Credits: F4113nb34st