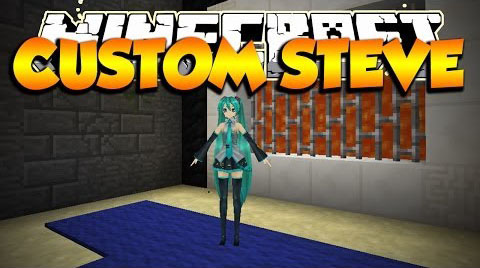 Custom Steve Mod allows players to change completely the model of Steve in Minecraft. The feature makes this mod standing out from others is that it can import models of industry standard into Minecraft. As a result, you can turn into any character you want as long as you Model of that character generated from Miku Miku Dance.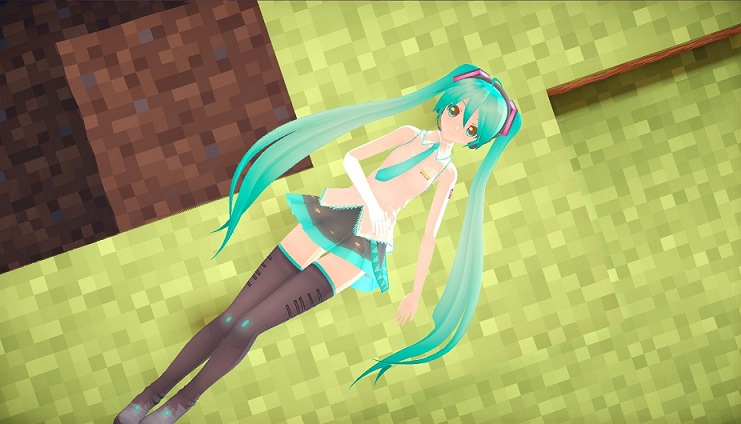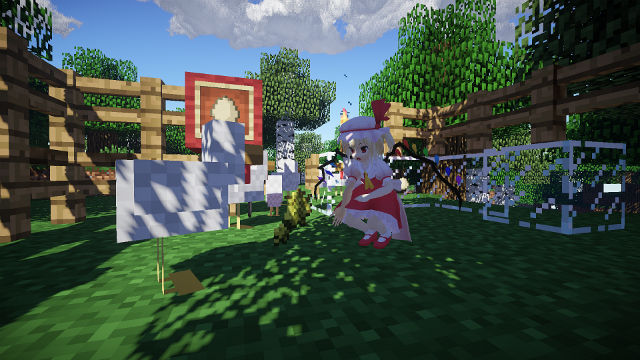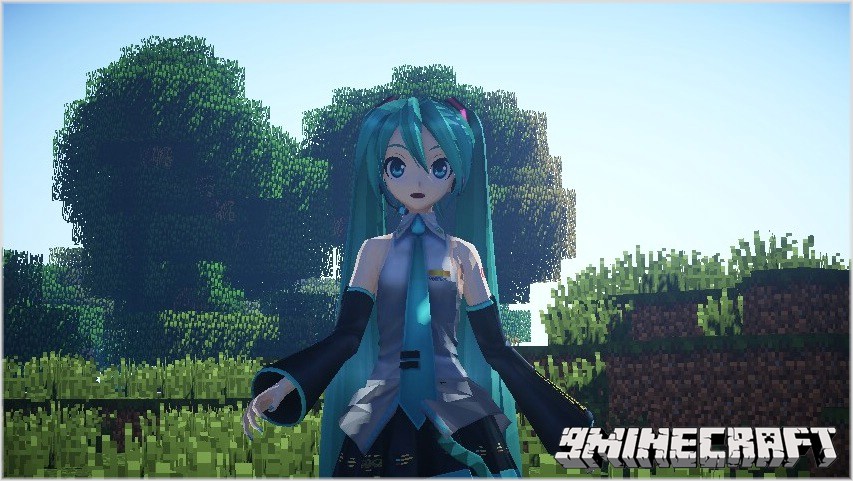 Mod Spotlight:
Requirement:
OS at least Windows 7 (not yet support the linux or mac os.)
64bits JRE(32bits only works with Miku model)
How to install:
Download and install Minecraft Forge
Download and install Render Player API
Download the mod
Find the location of .minecraft folder
Put CustomSteve***-Beta.jar into .minecraft/mods
Extract CustomSteve***-Resources.zip to the root directory of Minecraft(which is at the same level as .minecraft)

(*** is the version of the mod. e.g 162)

Enjoy
Replacing models:
Open CustomSteve/CS.txt?replace ?Miku? with ?yaya? or ?Flandre?
Customization:
Currently our mod support model files of pmd format?and action files of vmd format.
Only texture files of png or bmp format are supported.
If texture files of tga format are detected in original files, they will be converted into png format.
You can transplant weapon (a square and a skeleton) included in my models to your models, then your models will have a weapon in hand

model files are located in CustomSteve/models
texture files are located in .minecraft/assets/textures
Custom Steve Mod 1.11.2/1.10.2 Download Link:
For 1.6.4
https://www.dropbox.com/sh/xdimdkjbn9e4tcl/AAD0mKHB6IFA6SQBjNJgZeZ-a/CustomSteve164110Beta.zip

https://mega.co.nz/#!5VBREayT!JD2OjE0-rcjc4KdCJ9MbRql34Zx7laG1V5poVAUko7w
For 1.7.2
https://www.dropbox.com/sh/xdimdkjbn9e4tcl/AABXI2Gps5NkqfXWgBu3xvbra/CustomSteve172111Beta.zip

https://mega.co.nz/#!4VQSgAyS!Zb_JQC4N4VqmPrWho-OHdudmfYAUVv9Kb3S8FoGFNZ8
For 1.7.10
https://www.dropbox.com/sh/xdimdkjbn9e4tcl/AACq3SxXU67EMG54KdkFvuzUa/CustomSteve1710111Beta.zip

https://mega.co.nz/#!pFZUURyA!zuCLKPxvl0-4c-DXA4U_oSCgIzBaD_jXAmFfvbgqDBI
For Minecraft 1.10.2
(Not updated yet)
For Minecraft 1.11.2
(Not updated yet)
Credits: mimg11