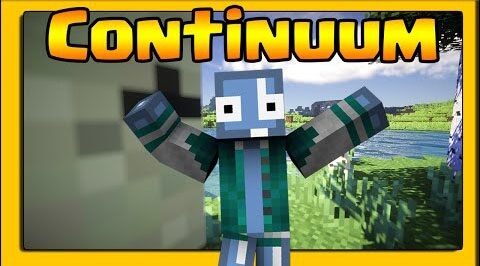 Continuum Shaders Mod is a shader for high performance machines and cinematics.
Features:
Global Illumination ? The scattering of light from the world
Volumetric Clouds ? Fully procedural 3D clouds
PCSS Soft Shadows ? High Quality variable soft shadows
Parallax Occlusion Mapping ? 3D rendering on blocks
Physically Based Rendering ? High quality lighting and reflections
Phisically Correct Water Caustics ? High quality light refraction based off wave height
Volumetric Light ? 3D light shafts
Extended Shadow Distance ? Fully infinate shadows
Varying Weather System ? Fully dynamic weather that changes day to day
Screenshots: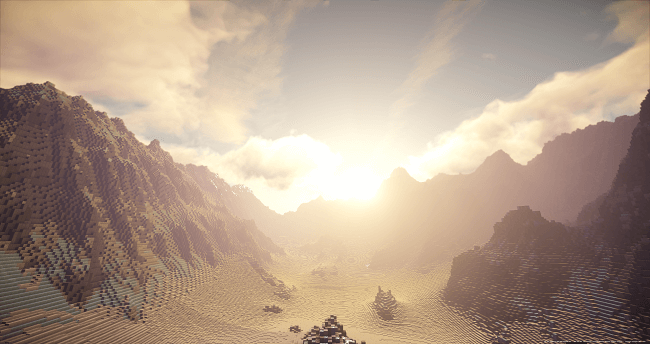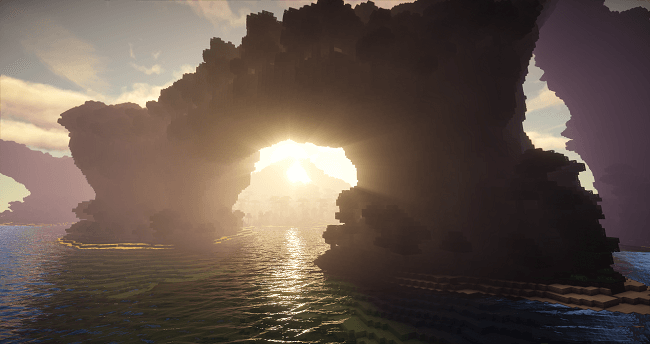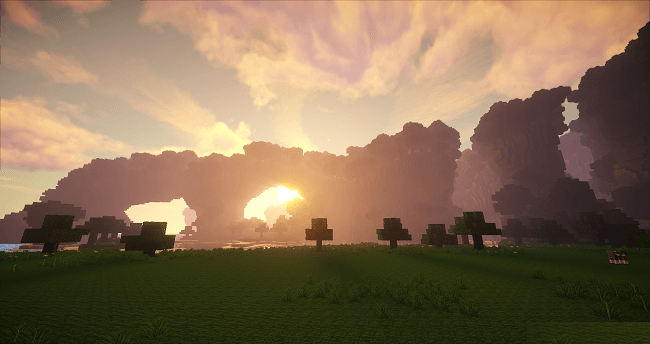 Continuum Shaders Showcase:
How to install:
Download and install Minecraft Forge.
Download and install Optifine HD.
Download and install GLSL Shaders.
Open Minecraft and go to ?Options?.
Click on Shaders and select ?Open shaderpacks folder?.
Drag Continuum Shaders into the folder.
Select Continuum Shaders and select ?Done?.
Enjoy!
Continuum Shaders Mod Download Links:
Standard
http://dl.niceminecraft.net/download.php?file=01bd5d6a45889aa4e8a0396aa7972f47
Standard DOF
http://dl.niceminecraft.net/download.php?file=bef15c48f1b95be9e564cc5943b06eb3
Lite
http://dl.niceminecraft.net/download.php?file=b4d97ecb1682f40a4b4df9b95d88f6d1
Low
http://dl.niceminecraft.net/download.php?file=a6615a59ae82d5668c2eed494c11235d
Medium
http://dl.niceminecraft.net/download.php?file=153cb447e34c541ea41a7243b1ab829f
Medium DOF
http://dl.niceminecraft.net/download.php?file=dfe524048fb3317e5cd137a96e141b8b
High
http://dl.niceminecraft.net/download.php?file=5ef89ba148be09c99b2f4e15bce84842
High DOF
http://dl.niceminecraft.net/download.php?file=cc5d03bede04af63e1bdd0372cd36af6
Ultra
http://dl.niceminecraft.net/download.php?file=18933e06245cecd98190daea0502caee
Ultra DOF
http://dl.niceminecraft.net/download.php?file=e3acd7c2dbbb036382b1ba3e8bc713d3
Extreme DOF
http://dl.niceminecraft.net/download.php?file=c8638392ede1963cadff0457391da4e6
Cinamatic
http://dl.niceminecraft.net/download.php?file=88c8a1f70e9ec155f52faafd3adbd86f
Credits: Cody Darr, dotModded, stazza85, dethraid