What ChunkBorders Mod 1.12.2 does:
ChunkBorders Mod's main goal is to display all edges of chunks in Minecraft. Through that, players can easily define the territory to build and claim.
Actually, the function displaying edges of chunks aims to help players manage the chunks in an easy way. Especially, it proves useful for people who play on Towny, Factions, or similar servers where chunk boundaries are important for setting up a town, building, and protection. The mod supports both single and multiplayer.
Usage:
To enable the mod, install it and simply press B (by default) in-game.
You can adjust the radius as well as how the mod handles the height borders are displayed by going to either the Main Menu or Pause menu, clicking the tab at the top right, and selecting the ?ChunkBorders? mod followed by ?Settings?. More features planned and coming soon!
Settings:
Radius: How many chunks in each direction will be visualized (0 will display only the single chunk you?re in, up to 10 which is huge).
Auto Height: Makes the borders render at the player?s feet and move automatically when you change height.
Manual Height: Keeps the borders at the same height, adjustable using the UP and DOWN arrow keys.
Show spawn chunks and spawn area: Toggles visualizing spawn chunks and the 20×20 spawn area.
Screenshots: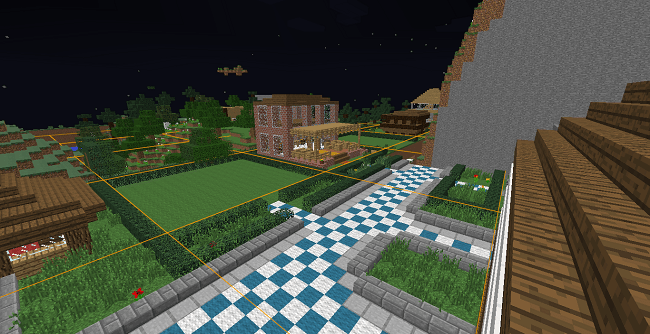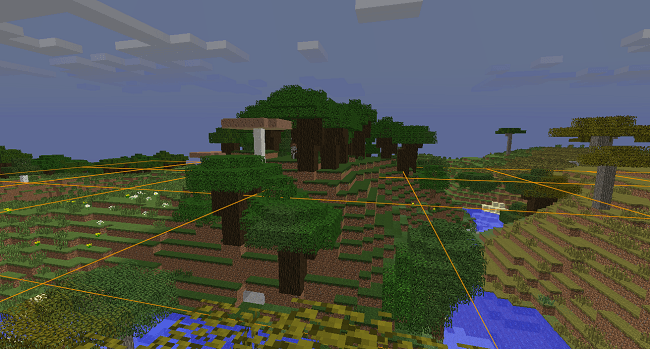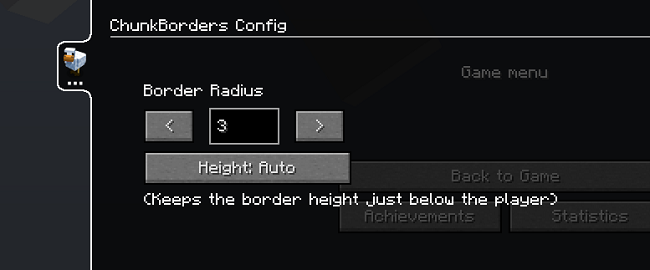 How to install:
Download and install LiteLoader
Download ChunkBorders and place the .litemod file in the /.minecraft/mods/ folder. Do not change the extension from .litemod or it will not load.
Launch Minecraft using the Liteloader profile.
ChunkBorders Mod 1.12.2 Download Links:
For 1.7.2
http://dl.niceminecraft.net/download.php?file=f1f52bbde232a3fb4cadb69f0fbf478f
For 1.7.10
http://dl.niceminecraft.net/download.php?file=e1cf7fa1ee36053bcc37f31692ef8578
For 1.8
http://dl.niceminecraft.net/download.php?file=46e949f7591126d203ffe3b12ebf53cd
For Minecraft 1.9.0
For Minecraft 1.9.4
For Minecraft 1.10.2
For Minecraft 1.11
For Minecraft 1.11.2
For Minecraft 1.12.1
For Minecraft 1.12.2
Credits: troyboy50