Chisel adds a huge variety of static blocks to the game. Chisel Mod will be very useful for people who like the construction aspect of Minecraft.
Mod Screenshots: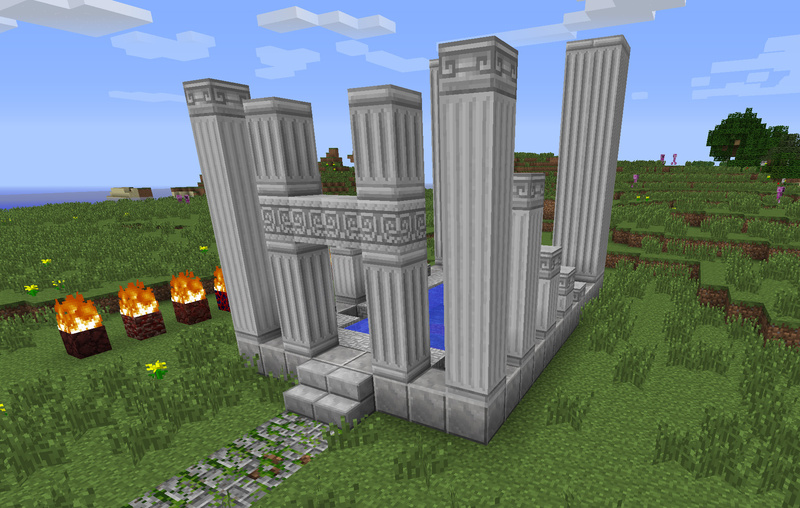 Mod Showcase:
Recipes:
All decorative blocks can be obtained through the chisel tool. Crafting the chisel can be done with a stick and an iron ingot.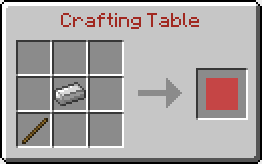 The mod does have an optional crafting recipe which can be enabled. Some packs (including Monster) use this recipe instead.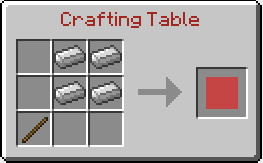 Usage:
Right clicking while holding the tool will open an interface with one center slot and multiple on the outer edge. Placing an appropriate block in the center will fill the outer spots with blocks you can create from the input one. Alternatively, left clicking on a block will cycle through all similar block types.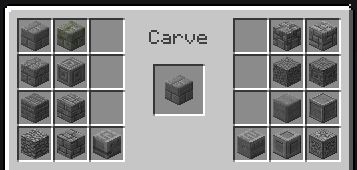 How to install:
Download and install Minecraft Forge.
Download the mod and Autoutils (Only for Minecraft 1.6.4).
Go to %appdata%.
Go to .minecraft/mods folder.
Drag and drop the downloaded jar (zip) files into it.
If one does not exist you can create one.
Enjoy the mod.
Chisel Mod Download Links:
Older versions:
For 1.5.2
http://dl.niceminecraft.net/download.php?file=3cc98fdeb57e662106b5252c03ac8ab2
For 1.6.2
http://dl.niceminecraft.net/download.php?file=f4c1fd3c2a6f3ba11be711ceb79ce016
For 1.6.4
http://dl.niceminecraft.net/download.php?file=62e8b4af4e3f5ea178e8608a89fc7577
For 1.7.2
http://dl.niceminecraft.net/download.php?file=0bde0151426ad21eee1bf88c24e88539
For 1.7.10
http://dl.niceminecraft.net/download.php?file=f9cf3988fdf253115d926eca2a6cacde
For 1.8
http://dl.niceminecraft.net/download.php?file=27e3f5dce70d19562082b3ace22e5e06
For 1.8.9
http://dl.niceminecraft.net/download.php?file=85cf348c1db2d1e233f57560b93091c3
For 1.9
http://dl.niceminecraft.net/download.php?file=8671fd2306f551832567114aea7f9bcc
For 1.9.4
http://dl.niceminecraft.net/download.php?file=d8c37f6d5a6804bbe35e7f958dbea3e7
For 1.10.0
http://dl.niceminecraft.net/download.php?file=3a664258f93c0f4195ab17825a5caed1
For 1.10.2
http://dl.niceminecraft.net/download.php?file=0be4ec273870ee79f570bc5b49226a68
Credits: AUTOMATIC_MAIDEN