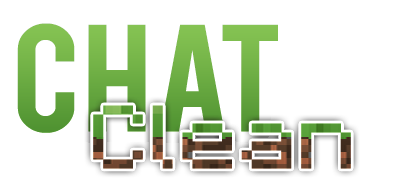 ChatClean is a plugin that allows you to clean the chat for yourself and everyone, the highly successful spam-prevention plugin.
Features:
Cleaning chat for self.
Cleaning chat for everyone.
Showing help page.
Commands:
/cc ? Shows the help page.
/cc me ? Cleans chat for yourself.
/cc all ? Cleans chat for everyone!
/cc playername ? Cleans chat for selected player.
Permissions:
cc.help
cc.me
cc.all
cc.player
Goals:
50 downloads
100 downloads
200 downloads
Screenshot: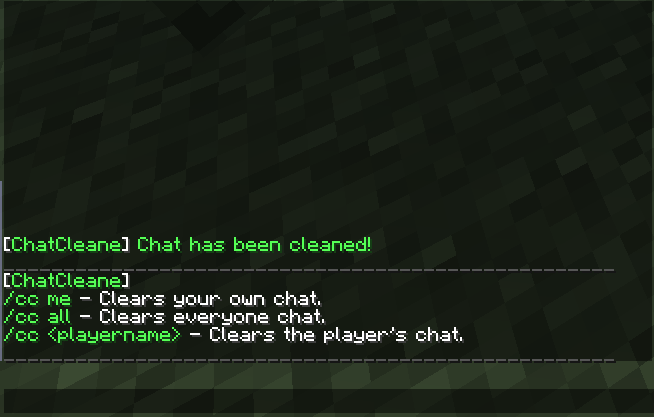 Suggestions or support?
Either submit a ticket, or comment below!
ChatCleane Plugin 1.7.2 Download Links
http://www.dl2.9minecraft.net/index.php?act=dl&id=1387936616

http://www.dl5.9minecraft.net/index.php?act=dl&id=1387962092

Credits: iCeTeaNL