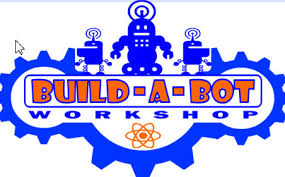 Introduction
Hello fellow MineCraft Server Owner, have you ever wanted something fun for your players to do? Well i have finally come up with an awesome solution! A ChatBot! So i started looking around and i couldn't find a single plugin for a chatbot that was easy to use. So here i present to you BuildABot designed with the most basic commands and config, anyone can set it up!
Commands & Usage
Stumped? Well heres Some help on the commands:
/buildabot
Tell you to use /bab instead
Must be op or have permission bab.buildabot
/bab
Gives you a menu of all the commands to use.
Must be op or have access to bab.bab
/refresh
Reload's the plugin
must be op or have access to bab.bab
Thank you for taking the time to read these commands and how they work!
Developtment
Special thanks to PowerBarGaming Development will be taking longer than expected due to the large amount of code required, but we hope everyone will be patient for we have much testing to do and coding before it will be released, but the planned date is August 1st. Thank you all for your patience and support.
How It Works
I am sure a huge number of you are wondering how we set this up it was very hard but here is how the basic format works, the input number and the response number are both linked, when the player makes a input it identifies it if its one of the numbers or not in a matter of milliseconds if it is it matches it up with the correct response number and boom! It responds!
Updates!
The following updates have been made: ? Added going to bed detection ? Added leaving bed detection ? Added player join detection