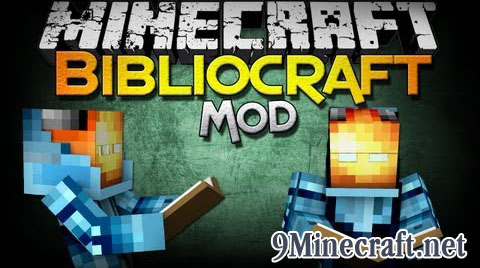 BiblioCraft Mod 1.12.2 is considered as a simple mod that uses 8 new types of unique storage blocks to display different items. In terms of equipment, you will see a bookcase with up to 16 books on the shelf and an Armor stand with a full set of armor. There is also a tool rack to hang 4 different tools/weapons and a potion shelf for maximum of 12 potions. Others things include a general shelf that is a room for any 4 items, a display case for a single fancy item and a wooden label for 3 items in small scale for tasks (like indicating what is in a chest). The wooden Desk that can store up to 9 books is contained in the newest edition.
Features:
Blocks
Bookcase – Build a magnificent library, filled with words and signs, that no one understands.
Armor Stand – Equip and unequip armor sets when coming or leaving home in a simple way.
Display Case – Put those rare artifacts on display.
Potion Shelf – Finally a place to put all my pois… err healing potions!
Tool Rack – Four spots for easy tool storage, show off those tool and grab them just when needed.
Shelf – Decorate the rooms with this shelf and display souvenirs for everyone else to see.
Wood Label – A better solution to naming containers compared to the sign.
Desk – Becoming the next J. K. Rowling couldn't be simpler. Type the next best-selling novel in this desk, sign it, and soon enough, words will spread…
Typesetting Table – …but those words can be spread faster with the help of this table. Share the saved books with friends via copying folder and passing it around…
Printing Press – … but sharing could also be done with this ingenious contraption, which will speed up the distribution via copying signed (or enchanted) books.
Wooden Table – Finally a place to put your cup of Coffee before it cools down.
Seat – After all these years finally somewhere to sit down and relax in minecraft, no more sitting on the stairs. Customise it with Seat Backs as well.
Dinner Plate – No more eating out of chests or the floor, add a touch of class to your eating experience.
Fancy Lantern – Show the neighbours that their torches on the front yard are a relic of the previous era!
Fancy Lamp – No more torch pollution in the home, upgrade to one of the 3 different models of light-emitting lamps!
Cookie Jar – Disguised anti-theft contraption. Don't get caught with your hand in it!
Disc Rack – Show off your record collection or those fine dinner plates.
Map Frame – For the aspiring cartographer, display your maps and more.
Desk Bell – "Ding Ding"
Items
Tape Measure – How far was it again? 57? 58? No longer is manual labour required for measuring!
Reading Glasses – Seeing in to the tiny world of hidden mod information.
Tinted Glasses – Costumization cannot be forgotten!
Monocle – Become a true Gentleman.
Print Press Chase – Used with Typesetting Table.
Print Press Plate – Created with Typesetting Table, use in the Printing Press to copy books.
Enchanted Plate – Created with Typesetting Table, use in the Printing Press to copy enchanted books.
Drafting Compass – Mark those important places on the map.
Waypoint Compass – Old school GPS, tell it where you want to go and it'll point you in the right direction.
Redstone Book – Used with Bookcase. Create that hidden entrance you always wanted.
Clipboard – Never forget the daily chores with this handy check-list book.
Screw Gun – Tighten up the table cloths before wind takes them away.
Lock and Key – Prevent eavesdropping inside containers! Creative Only
Atlas – A book which can be used as a Journey Map and can have waypoints. Can hold many maps so when the player walks off the map, the player walks onto the next one.
Screenshots: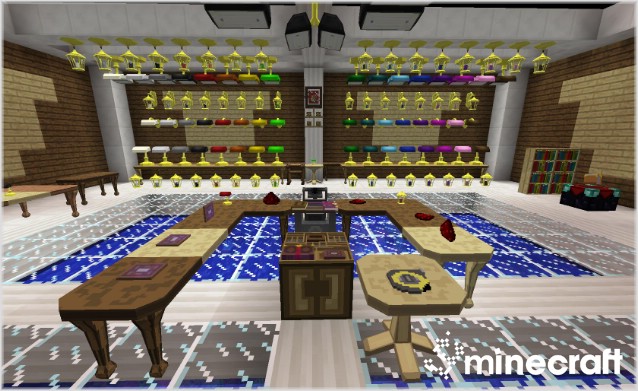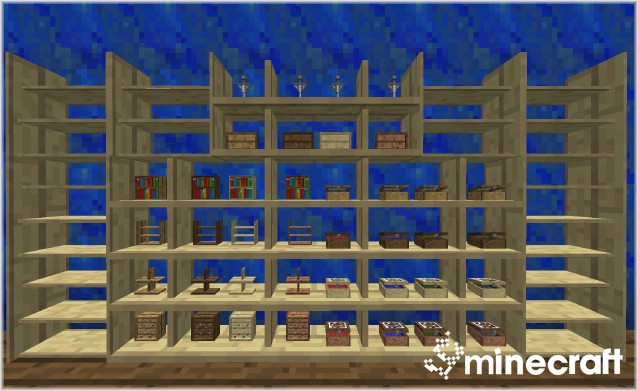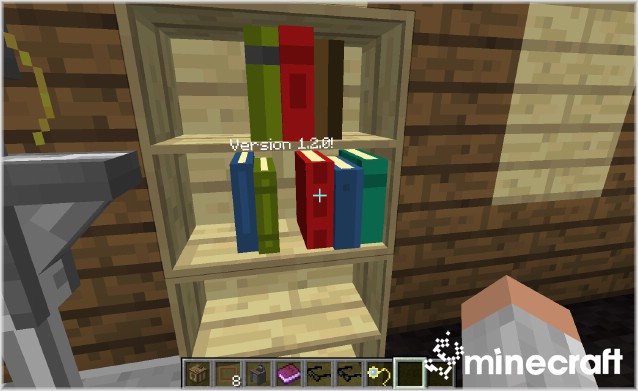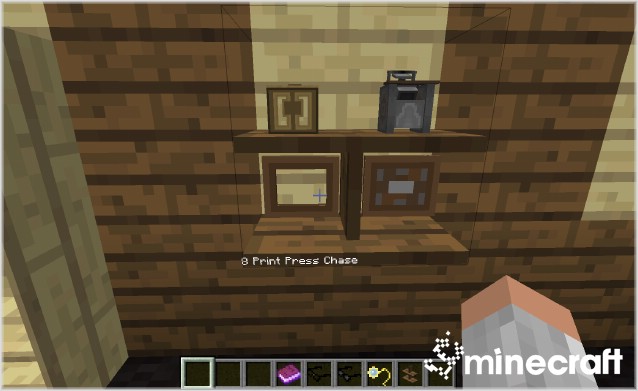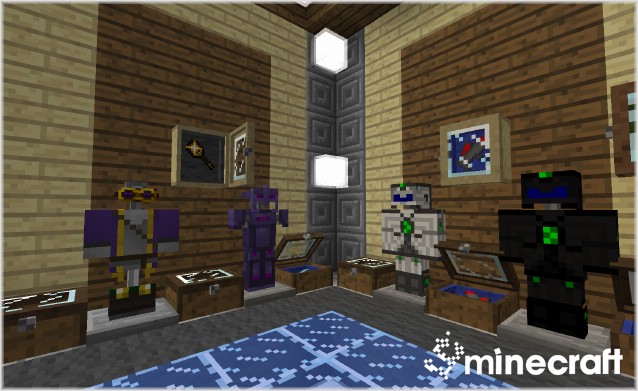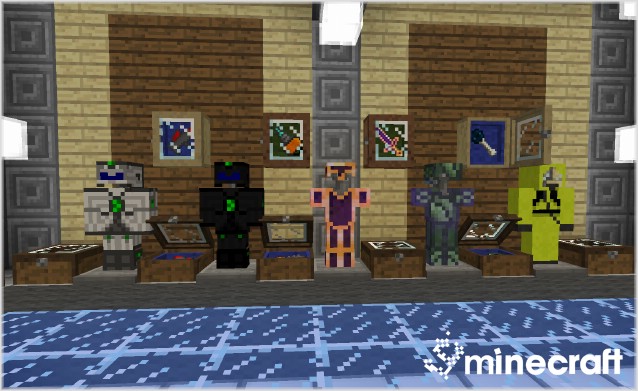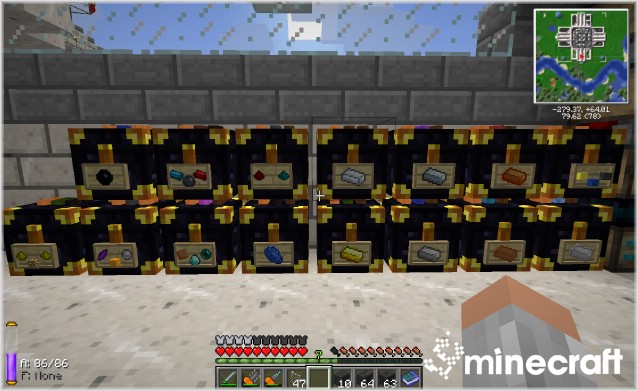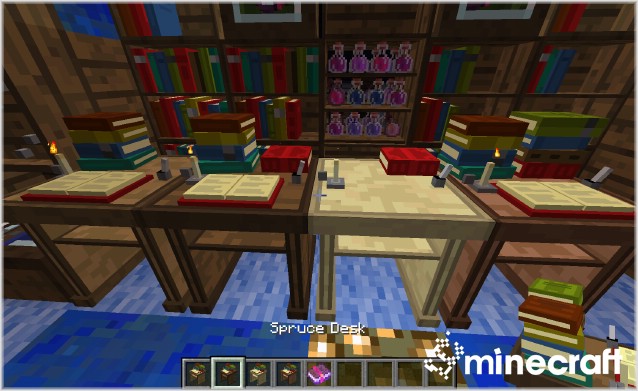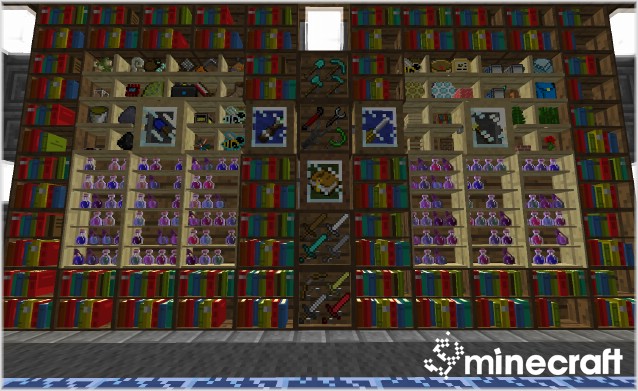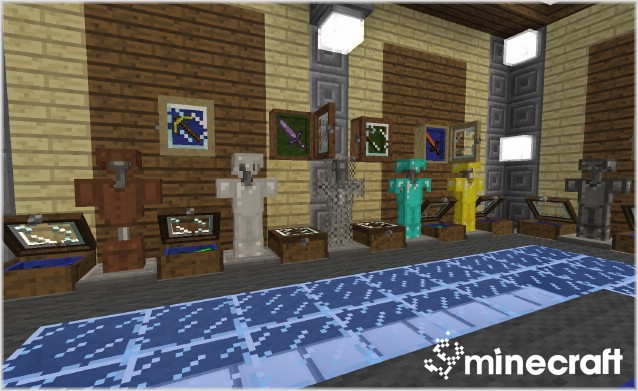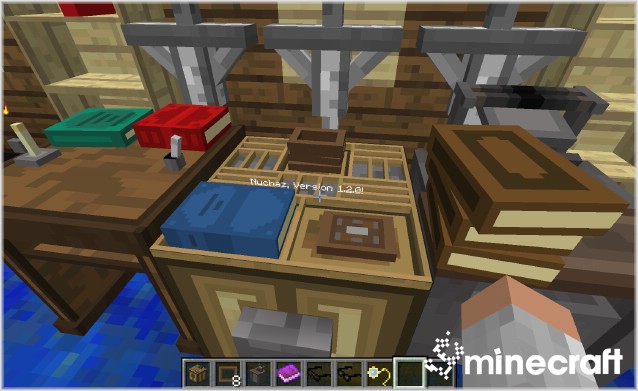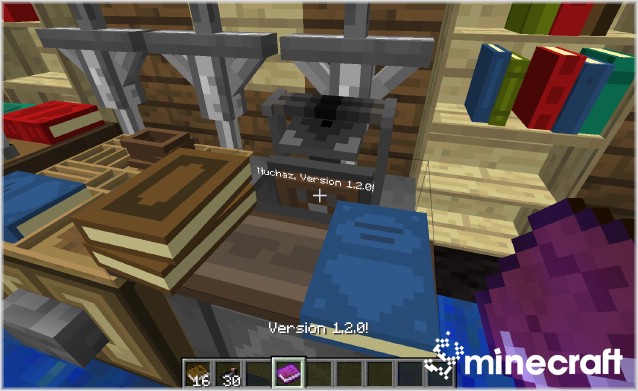 BiblioCraft Mod Video:
BiblioCraft Mod Recipes:
How to install:
Download and install Minecraft Forge.
Download the BiblioCraft Mod from link below.
Go to .minecraft/mods folder. If the "mods" folder does not exist you can create one.

Windows – Open the Start menu and select Run, or press the Windows key + R. Type (without quotes) "%appdata%\.minecraft\mods" and press Enter.
OS X – Open the Go menu in Finder and select "Go to Folder". Type (without quotes) "~/Library/Application Support/minecraft/mods" and press Return.

Copy the downloaded jar (zip) file into the "mods" folder that opens.
Enjoy the mod.
Changelogs:
BiblioCraft Mod 1.12.2 Download Links:
Older versions:
For 1.5.2
http://dl.niceminecraft.net/download.php?file=f31b3cbbc83676b6842a8a8061bcee12
For 1.6.2
http://dl.niceminecraft.net/download.php?file=fd3b3f715ecce385c85e55b51eb435e7
For 1.6.4
http://dl.niceminecraft.net/download.php?file=aaef45c748a8a1ead2213629baadc2c8
For 1.7.2
http://dl.niceminecraft.net/download.php?file=e8649a5bc7c7b14fa4f8a521acfa42a3
For 1.7.10
http://dl.niceminecraft.net/download.php?file=831fd744ad2601cac142a4c1429c4312
For 1.8.9
http://dl.niceminecraft.net/download.php?file=8df7d0215f39849b6033b54963d83c9a
For 1.9.4
For 1.10.2
Download from Server 1 – Download from Server 2 – Download from Server 3
For 1.11.2
Download from Server 1 – Download from Server 2 – Download from Server 3
For Minecraft 1.12
Download from Server 1 – Download from Server 2 – Download from Server 3
For Minecraft 1.12.2, 1.12.1, 1.12
Download from Server 1 – Download from Server 2 – Download from Server 3
Credits: Nuchaz